Mr Wolf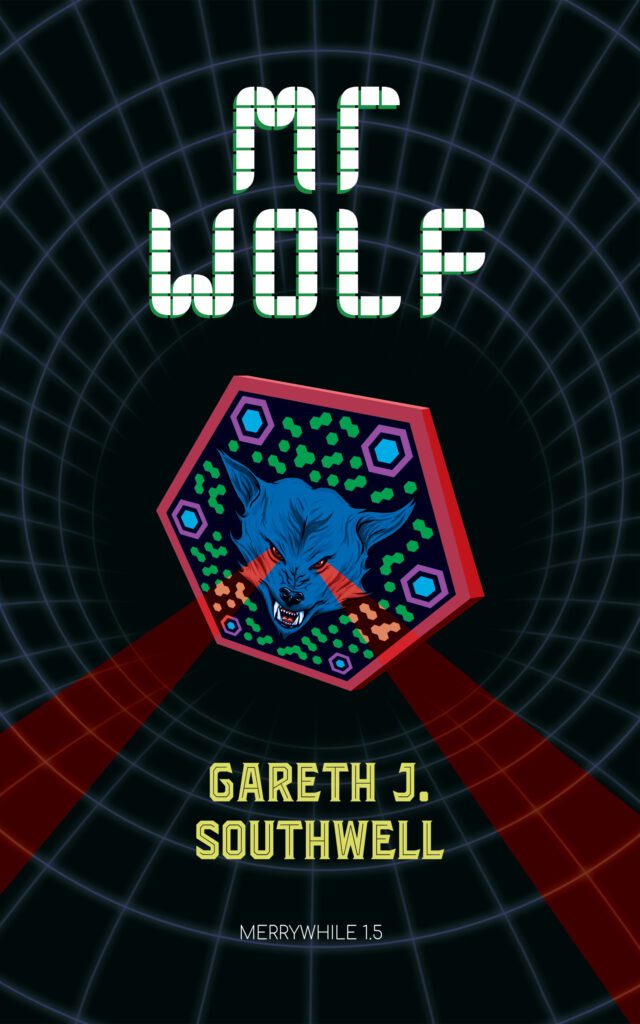 Merrywhile is dead. Long live Merrywhile!
With the company in crisis and her boss absconded, Dr Geraldine Andersen struggles to get Project MUNKi back on track. But while her efforts to build the world's most advanced toy robot flounder, she is approached by an old friend in need of a favour. A friend whose paralysed, locked-in son is being charged with murder – of his own father. Can Gerry help prove his innocence?
But the deeper she digs, the more puzzling things become. For all families have secrets – and this one most of all.
Mr Wolf is a near-future sci-fi whodunnit, an insight into the politics of Italian refuse collection, and a cautionary tale about the lengths to which we will go to protect the things we love.
NOTE: The paperback edition of Mr Wolf contains the bonus short story Content Provider
Buy Direct from WoodPig Press
Buy From Other Retailers
Reviews
"Disturbing, fascinating, compelling"
"Gareth Southwell has a likeable writing style and his dry sense of humour is evident . . . a recommended read for fans of science fiction, dystopia and futurism"
Buy Direct from WoodPig Press
Buy From Other Retailers
Other Books in this Series